Dear Parents and guardians, I am writing to let you know that as a Group we have been given the go ahead to resume Scouting activities. It is outside only and in small groups of 15. The section Leads will be in contact with a start date and details of meetings. Please could you review the rules and risk assessments on the group COVID web page at: COVID-19 – 1st Elgin Scout Group return plan. – 1st Elgin Scout Group<1stelginscoutgroup.co.uk/covid-19> Just to reiterate a few rules:
* There is no access to the Scout Groups car park unless it has been cleared in advance by the Section Lead (disabilities etc). * No access to parents or guardians on Scout's land – please queue outside the gates maintaining social distance. * On pick up please be there in plenty of time and listen out for your child's name. We are all looking forward to resuming activities, but please wait to be contacted. We will also be looking to resume subs shortly. For the remainder of Spring, it will be £10 and then in summer the quarterly term fees will be £30. Money should not be an obstacle for anyone attending Scouting activities. Please contact me in confidence if this is the case. The leadership team have already started work on the programme, getting the land & outbuildings ready, it is all time consuming. So, I thought I would reach out for some help. We would appreciate some help with the following: Cutting grass and strimming – We are lucky that we have a large area for outdoor activities. It does need upkeep and at present the leaders spend about 2 hrs a week cutting the grass using the sit on lawn mower and tiding up. Is there anyone who fancies taking this on, helping us or forming a wee group to maintain the land? Community woodland & field – 1st Elgin Scout Group<1stelginscoutgroup.co.uk/community-woodland-field> Painting – Our Porta cabins are invaluable and have allowed us to use the land during the pandemic. In preparation for activities, we jet washed them yesterday and we realised how much they could do with a paint. We would like to paint them a Scouts green. Would either one family or a few families (different times so COVID compliant) want to paint a wall or even the whole cabin? We will supply the paint and brushes. Photo below.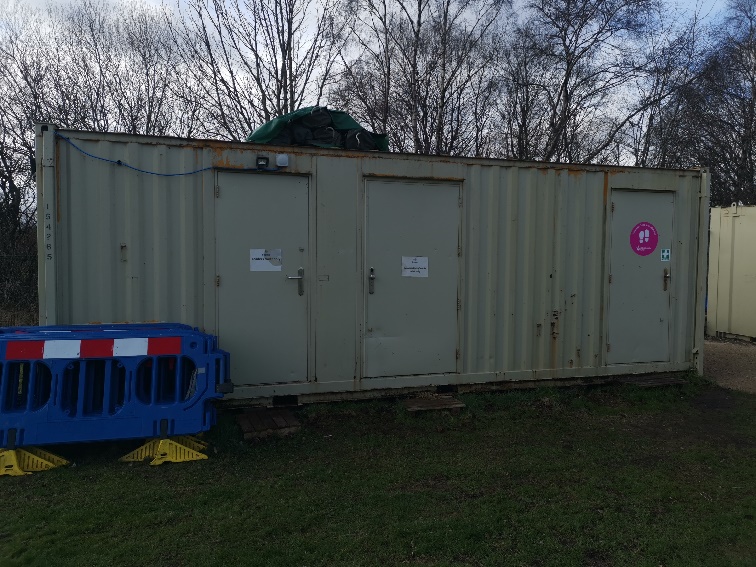 Moving container – We have been lucky to receive funding for a brand-new container for storage. Unfortunately, when it was delivered the driver could not drive on the grass, the ground was sodden and he would have sunk. Does anyone have access to a Hiab lorry, a crane, or some other method of moving it the 100 yds to its new base?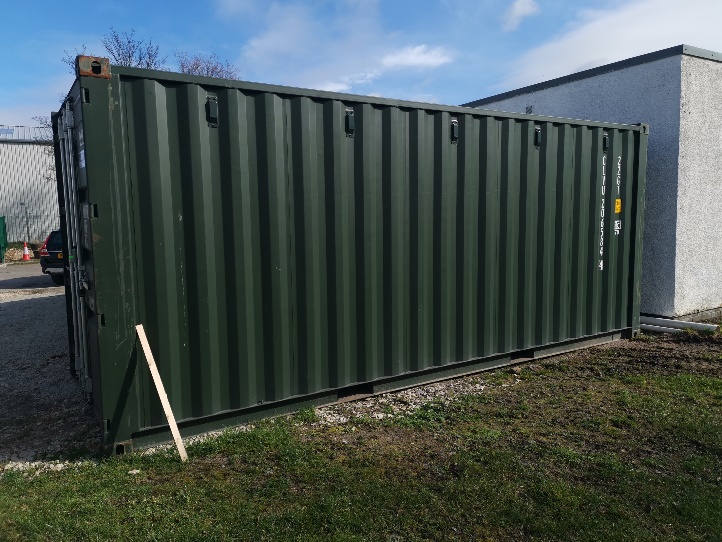 Van – We have also been lucky to receive funding for an Event/welfare van. Welfare Van – 1st Elgin Scout Group<1stelginscoutgroup.co.uk/van-and-trailer> Its in brilliant condition and will be a real asset for the Group. However, like all vans there is the odd spot (little for its age) of rust coming through. The usual places door sills and above the windscreen. Is there a panel beater or sprayer who could do a quick touch up (not looking for whole panels) so we can keep the van in good condition?

Lastly, we are always after leaders and section assistants, if you are interested in taking part in one of these rewarding roles please email or ring me. Kind regards Goves Andre Govier 1st Elgin Group Scout Leader